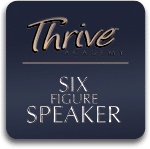 Speaking to groups and leading workshops is the fastest, easiest, and most exciting way to make six figures.  It's also the most fulfilling way to change the world.
Whether you're a seasoned speaker or just getting started, it's possible to get to six figures VERY quickly (even if you're an introvert, terrified of speaking to groups, or have no idea what you would say yet).
Many of our graduates have followed our step-by-step system to have their first six figure year (and some have even earned six figures in just one weekend).
In this program, you will learn our
step-by-step Six Figure Speaker System
that will help you:
Get paid extremely well to transform people's lives
Create valuable content that inspires people to take action
Increase your power, magnetism, and self-confidence
Benefit from our proven templates, scripts and checklists that have made our clients millions of dollars
It's time to inspire groups of people with
your unique message
(and finally
get paid really well
to deliver it)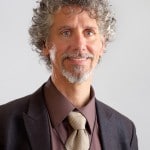 ---
"In one weekend, I made $18,000 speaking (which is almost as much as I made the entire year before). That year, I made it to six figures. Thank you Thrive Academy for giving me my life back!"
Sage Lee, Brand Mystic
---
To learn more about Six Figure Speaker and discover if this program is a good match for you, call one of our Client Care Specialists at 1-800-632-2944.