Where to Find Clients Online
One of the biggest challenges Coaches and Holistic Practitioners face is that they don't know where to find clients online.
In our last video, I shared the 3 strategies that work to get you in front of more of your ideal clients.
In today's article, you'll discover specific ways to get in front of more of your ideal clients online.
As you're reading this, remember:
Your people need you now more than ever.
They are out there waiting for you.
Ok, let's create a customized game plan to help you
find, attract, and enroll your ideal clients.
When it comes down to it, there are only 3 ways you're going to find your people online:
Organic
Paid
Partnerships
Organic is all the ways to get in front of your ideal clients without having to pay, such as on social media.
More on that in just a bit.
Paid is using paid ads to get in front of your people.
Partnerships are where you get the benefit of getting in front of someone else's community and they endorse you as someone valuable to work with.
So, how do you choose?
Let's start with Paid Ads. If you're just starting out, we don't recommend using ads until you feel super confident about your marketing skills.
With ads, you've got to have a rock solid offer that people are actively looking to buy. And you've got to be a rock star copywriter… meaning you know how to write words that sell, if you want to get a return on your investment.
Alternatively, you could hire an expensive ad agency who claims they can help you put your ads together, but even that is a big risk.
The bottom line is that we don't recommend you use ads until you're already getting great results with your organic marketing.
The next possibility is to get in front of other people's communities through Partnerships. This is like getting referrals on steroids.
Someone else gathers the people – or already has a list with your ideal clients – and they bring you on to share your wisdom.
This might look like being a guest on someone else's webinar or podcast and sharing your offering with their audience.
The keys to making this work are:
Being crystal clear about who you help and the results you help them get.
Knowing that you're able to have a conversation or speak to a group and have people say YES to working with you.
In these types of partnerships, you might have to pay a fee to get in front of their community or they might be willing to take some commissions for sales you make from the people they refer to you.
Here's an example of what that looks like in practice…
Here at Thrive, we partner with coach and holistic practitioner certification programs and associations. We come in and do a valuable free training for their communities, and then invite their members or graduates to join us at the Client Attraction Summit.
We love partnerships because it's a win-win-win relationship where everyone gets something awesome for being a part of the arrangement.
The organization gets to add more value to help their members and graduates…
And we get to meet a bunch of awesome new people who might be a good match to work with us further.
Last, but not least… Organic.
If you don't yet have a steady stream of potential clients who are asking to work with you – meaning you're likely not yet at $10,000 USD a month – we recommend you start with Organic.
There are a few steps to find your people organically like:
– Grow your following/subscriber list
– Build connection and trust
– Invite people to work with you
So, organic is what we're going to focus on here. Because, no matter what the size of your business, you can get started – and start getting results – right away.
And we'll focus specifically on social media, since it's one of the best ways to connect with new people, especially during our current state of lockdown.
Here's a tip: Figure out which of the social media platforms you like the most.
For example, If you're mostly on Facebook, look for Facebook groups where your ideal clients are already hanging out. You can check out member's profiles to see who might be interested in your posts about how the work you do helps people.
Or, if you're mostly on Instagram, you can do hashtag searches to find your people.
Then, you friend or follow them. But – and this is super important – not in a "spammy" way.
When I do this, I take a quick look at their profile to make sure they are a coach, a healer, or a holistic practitioner, and to make sure they seem like they're in alignment with my values. It takes just a few minutes to do this. One note here: don't add more than 10 to 12 people a day on Facebook.
When you've got everything optimized to get consults, this can work really well for you.
In order to be effective, you've got to be fully set up to attract your ideal clients with the following:
>> Your profile is optimized to highlight your credibility and drive people toward the next step
>> Your posts add value and inspiration
>> You engage and build relationships
>> You have a clear strategy for how these connections turn into clients
(more about this next week when we talk about "How to Get a Client".)
This works really well when you're crystal clear about your niche, and you're sharing your credibility and your story.
Then, when you share what you do, people lean in and want to work with you, or share you with the other people in their lives.
So, go out and use these tips to find more of your ideal clients!
And if you'd like to learn more about how to attract clients, help the people you were born to help, and make a great living too, we'd love for you to join us at the next Online Client Attraction Summit.
Full scholarships are now open! Just click the button below and claim your full scholarship today.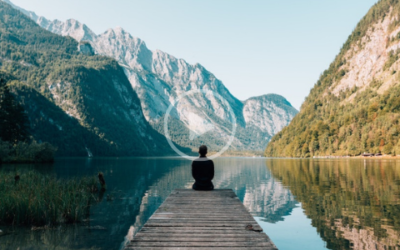 What do you say when a potential client wants to work with you, but says they can't afford it? And how do you respond in a way that doesn't feel salesy or pushy… But allows you to go deeper? In today's video, you'll discover one extremely powerful question that allows you to do just that.
read more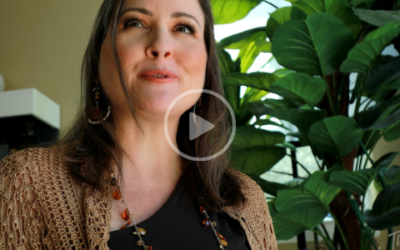 In today's video, you'll hear how Karen renamed her "Discovery Session" so it was easy for people to say Yes… I wish I would have known these tips back in 2002, when I was trying to invite potential clients into an introductory session to see if it was a match.
read more