How a Naturopath Lost her Job and had a $30,000 Month
Dr. Jenny Mann finally realized her dream of escaping her corporate job and opening a practice of her own. And with the help of her "Client Attraction Code," she's built that practice into a thriving business.
The journey toward building a thriving private practice was a long one for Dr. Jenny Mann. Before starting her own private practice, she split her time between three corporate clinics. All of her hard work was in hopes of finally opening the practice that she'd dreamed of owning.
Unfortunately, she faced obstacles along the way. As she explained:
"I felt that I wasn't practicing to my potential. I wanted to offer patients more than 1:1 work. The corporate environment I worked in was not fully supportive of integrative medicine, and I doubted myself."
Feeling frustrated and burned out, Jenny soon discovered Thrive Academy. And she immediately resonated with the concepts she learned.
She had planned to take it slow and build her on-the-side private practice. But only six months after joining Thrive, Jenny lost her corporate job.
By this point, she was only making between $500 and $1,000 per month from it. The loss of her corporate job put her in a position where she could focus fully on that practice. She said:
"Luckily I had built so many skills during my time with Thrive, that I took the leap into private practice and started flourishing."
Within a month of getting laid off, she'd grown her private practice to the point where it replaced her income from her corporate job. She had her first $10,000+ month once she put the Thrive templates into action. And soon after, she had a $30,000 month!
Jenny's now happily doing what she truly loves.
Her Client Attraction Code statement contributes to her success as her ideal clients see her as THE go-to person to get help with their autoimmune issues. In this article, you'll discover the 5 steps that you can follow to create your own.
Step #1 – Establish Your Niche
Your niche is the group of people who have an urgent problem that you can help to solve.
Now, it's possible to find clients without first establishing your niche. But you will face many challenges along the way if you do so.
Imagine trying to climb a mountain with the freezing cold wind biting your face. That's what it feels like to try to attract clients when you don't have a niche.
But when you've got your niche, attracting clients will feel more like a leisurely downhill walk with a warm breeze on your back.
Finding your niche is as simple as working with a group of people who face a challenge that you've already faced. Often, you'll find this problem within one of the categories of relationships, health, or money.
Step #2 – Develop Your First Draft of Your "What Do You Do" Statement
Have you ever felt overwhelmed or confused when trying to share what you do with others? Your "What Do You Do" (WDYD) statement will help you create confidence when you share your joy with others.
And it's also very simple to create.
Your statement simply goes like this:
I help ______ group of people get _______ result.
It's concise and gets right to the heart of the matter. This simple template lets you create a compelling first draft of a WDYD statement that makes people lean in and listen to what you have to say.
Step #3 – Position Yourself
At Thrive Academy, we teach 17 different ways that you can position yourself. However, you only need one. Just one powerful positioning statement will showcase your credibility and show your people why you're someone to strongly consider working with.
So, how do you create this statement?
One of the 17 ways is to find something unique about you that will excite people, to the point where they want to work with you. And, better yet, our templates help you to do this without sounding as if you're showing off.
Here's an example from Wendy Petties, a relationship coach and Thrive Academy member:
"I'm the Black Woman's Sex and Relationship Coach. For over 15 years, I have helped women figure out what they truly desire both in and out of bed, learn the skills of how to ask for what they want and, most importantly, how to actually get it."
"After earning my MBA and working in Corporate with a horrible boss, I realized I was doing what I thought I was supposed to be doing, instead of doing the work I was truly meant to do in the world. Now, I do what I want, with whom I want, when I want, and help Black Women figure out what that is for them and how to get it."
See how she speaks about her expertise and experience, and credentials in a single statement? Those are her credibility builders that cause people to lean in even closer.
Step #4 – Craft Your Hero's Journey Story
Stories connect deeply to the emotions and souls of your people. And the true joy of stories is that we all have them.
Yes, you have your own hero's journey story that can resonate with everyone you come into contact with.
This story shows people how you ended up doing what you do. It's one of the formulas that Hollywood uses in so many blockbuster movies to connect with their audience. And if you can master this formula, you'll connect with your people just as deeply.
You'll unlock your story as part of the process of creating your Client Attraction Code. But to give you a clearer picture, here's an excerpt of one such story from our client, Dr. Abiola Oladoke:
"I'm Dr. Abiola Oladoke. After my own healing from tumors and severe brain and body inflammation, I've spent the last two decades helping others."
With that one short statement, Abiola hints at her own hero's journey to explain why she does what she does.
Step #5 – Pull It All Together to Create Your Client Attraction Code Statement
Once you've completed the steps above, you'll combine your WDYD with 1-2 of your credibility builders to create your 100% unique Client Attraction Code Statement.
Want an example?
Here's Jenny Mann's Client Attraction Code Statement:
"Did you know that an estimated 1 in 5 people suffer from some type of autoimmune condition? After practicing medicine for more than 10 years, I've worked with thousands of clients."
"And I've noticed that people with autoimmune conditions often feel frustrated and afraid because medications leave them still feeling exhausted, bloated and in pain. As a naturopathic doctor trained in both conventional and holistic medicine, I work with people to get to the root cause and heal so they can finally feel energized and have incredible health."
Can you see how a Client Attraction Code statement gives you instant credibility and simplifies the journey of saying "Yes" for your clients? Best of all, it makes it so much easier for you to feel confident when sharing about the transformation you create.
Create Your Code
You've discovered the basic steps to creating your own Client Attraction Code Statement. But it can be difficult to put all of this together using this article alone.
Most people go through our step-by-step process to unlock their "Code," as well as the other strategies we teach to help you get more consults and get more clients.
We would be honored to support you to Get Your Code, Get Consults and Get Clients. Apply for a Plan to Thrive Session and we'll discover what's not working when it comes to attracting clients and you'll get solid recommendations to turn this around immediately.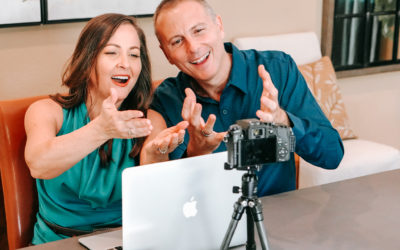 When you see other people's successes and compare them to your struggles, it's SO easy to make up that these other people never struggle and they have it so easy. But everyone struggles at times, including me and Sharla.
read more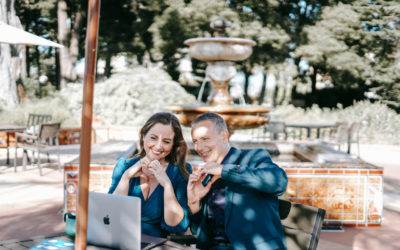 If you're tired of hearing crickets instead of new client inquiries, you might be making one of three common mistakes many coaches and holistic practitioners make that keep clients away.
read more