How a Business Coach Had Her First $25,000 Month Thanks to Her What Do You Do Statement (And the 5 Keys for Crafting Yours)
The mastery of a business coach's What Do You Do statement greatly transformed her business. Now, learn how to create your own.
Most coaches and holistic practitioners believe that creating a fancy marketing strategy is the key to success. Because they think that if they can blend that strategy with the perfect website, they will attract all the clients they'll ever need.
But that's not what Julia Sullivan did.
You see, Julia did something much simpler.
She created a compelling What Do You Do (WDYD) statement…
… and achieved her first $25,000 month as a result.
Before working with Thrive Academy, she used to tell people that she was a business consultant. And while that may seem fine at first glance, it doesn't paint a clear picture of what she actually did.
She changed her WDYD statement to this:
"I help Latina women become successful in non-house cleaning businesses."
In a matter of seconds, you know exactly what she does and who she serves. And this helped her business thrive.
It's time for you to discover how to create your own WDYD statement.
The First Question That People Ask
"What do you do?"
It's one of the questions that people ask when they first meet you.
An irresistible answer to this question will cause your potential clients to lean in and learn more. But if you can't compel them with your answer, you've lost them from the moment you start to speak.
Your WDYD statement helps others to see immediately if they want to work with you. It tells them exactly what you do and who you serve, just as Julia's statement does.
And to help you to develop yours, we have five crucial keys for you to follow.
Key #1 – Make It Simple
"Could a 12-year-old understand what I do?"
This is one question we recommend asking yourself when creating your WDYD statement. You want to ensure people stay in their hearts when you're connecting with them. A complicated WDYD statement forces them to go into their heads to work out what you do. That means they're disconnecting from the source of their passion and desire.
Julia's WDYD statement immediately tells you who she is and what she does in a single sentence. Does your statement do the same?
Key #2 – Be Specific
Here is where we apply the Face Rule:
Is your WDYD statement specific enough that someone could picture the face of another person who could benefit from your work? If they can't, it means that your statement is not specific enough.
Take part of the Thrive Academy WDYD statement as an example:
"At Thrive, we help coaches and holistic practitioners who aren't attracting enough clients."

It's likely you fit into this category – and the faces of other people who also fit this description come to mind. In one sentence, you get the group of people we work with and the very specific problem that we help them to solve.
You want the other person to remember those two things – the problem and the group.
Key #3 – Make It Urgent
Hopefully, by now, you've identified a problem that you can solve. Your next question is whether that problem is one that people are actively searching for a solution to – is it urgent?
We have a useful tip for you here:
Head to Amazon.com and search for books relating to the problem that you can solve.
If you can see several bestsellers related to your problem, it's likely that you have something that people need a solution for. But if you can't find them, people may see your solution as something that they don't desperately need.
For example, here's the response that you're NOT looking for:
"That's so nice that you help retired folks have a better social life. That must be great work."
"That's so nice" is not the same as "That's desperately needed."
Key #4 – Make It Conversational
A good WDYD statement is one that rolls off your tongue and feels completely natural as you say it.
But this doesn't happen if you fill your statement with jargon and clinical terms. They just make it harder for your potential client to understand what you do. And as we mentioned earlier, this means that you risk taking them out of their hearts and into their heads.
We don't want you to feel as though your WDYD statement is something that you need to "perform." Instead, imagine the natural tone that you have when speaking to a friend and aim to emulate that.
Key #5 – Emotional (Not Abstract)
The more emotion that you can add to your WDYD statement, the better.
Here's another part of our statement that highlights this in action:
"So they can help even more people without constantly feeling strapped for money."

"Strapped for money" is an emotional phrase that we convey via our statement. We know that many of the people we speak to can identify with this feeling and it is often this emotion that attracts them to us.
Let's examine some of the other ways we could say "strapped for money":
Having a lack of abundance
Not being able to manifest your life's dream
These are abstract phrases, not emotional ones. They don't tap into the core emotions that your potential clients feel, which often makes them less effective.
To dig into the emotion, listen to the words that your clients say when speaking from an emotional place. "Strapped for cash," "Scared of going bankrupt," and "I feel like I'm going to be alone all my life" are phrases packed with emotion. Listen to them and build them into your statement.
So… What Do You Do?
It is the pivotal question that you need to provide a compelling answer to. And with the five keys we've shared here, you can craft that compelling statement with ease.
But, here's a secret we want to share with you:
There's even more that goes into building this statement than you realized. Creating your WDYD statement is just step 2 of our 5-Step system to create your Client Attraction Code. When you create your 100% unique "Code Statement," you will instill confidence, clarity and credibility in anyone you meet and attract way more clients.
Would you like to learn more?
Apply for an "Attract Clients Now" Assessment so we can discover together if we're a good match to help you grow your business using heart-based strategies.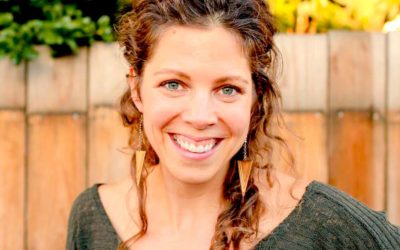 Dr. Jenny Mann finally realized her dream of escaping her corporate job and opening a practice of her own. And with the help of her "Client Attraction Code," she's built that practice into a thriving business.
read more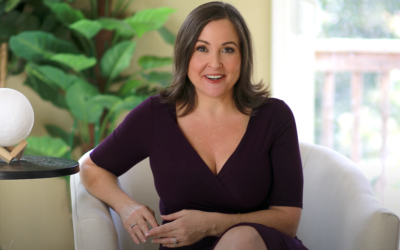 How to put all of your Client Attractors together to create your 100% unique Client Attraction Code Statement that creates instant credibility, clarity, and confidence with anyone you meet.
read more