How a Coach and Hypnotherapist Used the Fire Element to Build Deeper Connections to Get Clients (And How You Can Do the Same)
True connection is the key to sharing your gifts with your potential clients. Find how Fabienne unlocked the Fire Element inside her to create deeper connections.
"I believed that it was normal to be a struggling coach like my prior life as a struggling artist."
Those are the words of Fabienne Slama (a Hypnotherapist, Coach, and Emotional Healer) when she talks about life before Thrive Academy. Though she'd published a book and achieved amazing success with the few clients she had, she struggled with her own sense of worth. Fabienne saw herself as just one coach among the many who had more experience than she did.
How could she expect to have more than the two clients per week that she often served for free?
Searching for her place, Fabienne discovered Thrive Academy and decided to attend the Client Attraction Summit. It was here that she learned about the 5 Elements of Heartselling. She paid special attention to the Fire element, which is all about creating a heart connection with potential clients .
Her journey with us transformed her business. As Fabienne says:
"Just 7 weeks after starting my journey with Jesse and Sharla, I have an average of 10 clients a week and am starting to offer group programs."
If you met Fabienne now, you'd be surprised that she ever struggled to get clients…
She is a natural connector! And using her natural tendency to connect with others played a huge role in Fabienne's success. And in this article, you'll discover how you can use the Fire Element to unleash the power of your own heart to attract and enroll new clients.
How do people want to feel in your presence?
Imagine that you're sitting around the campfire with your closest friends. As you share stories and tell jokes, you feel this overwhelming sense of warmth and trust. It is this feeling that you wish to create with your potential clients.
But if you can't quite connect with your potential clients because you're afraid they'll judge you as "salesy" or because you're not confident yet about your work, you'll have a hard time attracting and enrolling the right clients.
Without connection, you won't discover their true wants and needs.
This lack of connection makes it even harder to create the trust they must have in order to hire you. They stop listening and don't care about what you have to say because they don't feel a connection.
Does this happen to you sometimes?
If so, you're not alone. Many Coaches and Holistic Practitioners feel the same way before they master the Fire Element. They've told us that they've struggled to create an authentic connection with the people they want to work with.
But when you master the Fire Element, you'll gain the ability to overcome this challenge. Let's start with understanding a bit of the theory behind the Fire Element and how the Heart Meridian comes into play.
Understanding the Heart Meridian
In Chinese Medicine (i.e. acupuncture and herbs), the "meridians" form the basis of the treatments.
These meridians are channels that run along the surface of your body. They're like invisible streams that run across the surface of your skin and connect with your internal organs.
An acupuncturist uses needles to stimulate the specific points along these meridians. This ignites the energy of the patient through that particular channel. The energy can move through a blockage or add energy to an organ that is lacking, for example .
Why is this important for you to understand?
The Fire Element is all about creating an authentic connection that comes directly from your Heart. And it just so happens that your hands contain two meridians that connect directly to your Heart or what is called your Heart Protector.
You can feel the energy that these two meridians create when you rub your hands together.
Try it then pull your hands apart and you feel the warmth that reminds you of that campfire that we talked about earlier.
When we get back to meeting people in-person, you'll be able to use this energy in your hands to create an instant connection with others. (In the meantime, you can create the intention and have this warm energy flow through your whole body so you're filled with it before you do anything that is designed to help you connect with your ideal clients.)
Just follow these three steps to unleash the Fire from your Heart.
Step #1
Place your hands on your heart and take a moment to really connect with the energy that flows through it. Create the intention that you will meet some truly wonderful potential clients today.
What are these people like?
Tip: Picture a couple of your clients that you truly adore. Think of them and allow the desire to meet more people like them wash over you.
Step #2
Pull the energy that you feel from your heart into your hands. This requires you to consciously think about the energy moving through your meridians. If it helps, try rubbing your hands together as we explained earlier.
Step #3
When you meet somebody for the first time in-person, make a conscious effort to shake their hand. But instead of the single-hand shake that many people use, envelope their hand in both of yours. Surround their hand with the heart energy that you gathered from your own body just moments before. (And while we're dealing with Covid, use your intention instead of a physical handshake.)
In doing this, you transfer your energy and warmth to the other person. Look into their eyes as you speak and demonstrate that you're interested in them and what they have to say.
You've just used the Fire Element to create an instant connection.
Share the Fire Burning Inside of You…
…Now, it's just a case of sharing that warmth with your ideal clients.
What we've shared here is a simple technique that helps you create immediate connections with new people. By unleashing the power of your own heart, you'll invite others to feel more receptive to you and the gifts you have to offer.
But this is simply one technique within one of the 5 Elements of Heartselling. We have so many more to teach you.
What do some of the Transformational Leaders of today have in common?
They got started at our live, 3-Day Client Attraction Summit.
If you're looking to attract more clients into your Coaching or Holistic Business and you're not sure where to start or need an easier way to reach more people faster, we would love to support you.
Learn more about the Client Attraction Summit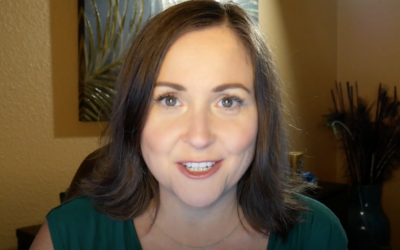 Without the Wood… You're not likely to get the client. 95% of Coaches and Holistic Practitioners leave these key questions out of their conversations with potential clients. Are you making these mistakes?
read more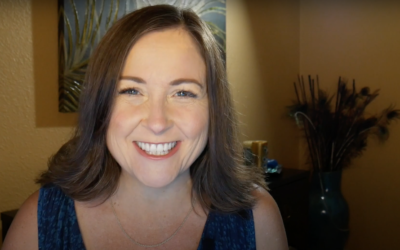 Have you ever felt like someone had an agenda in a sales conversation with you? You likely walked away feeling like you just got slimed. You don't want to do that to people, right? But you still need to get clients…
read more