How an Energy Healer and Psychic Used the 5 Elements of Heartselling™ to Get More Clients
Jacqui struggled to reach her ideal clients, which meant she couldn't have the impact she knew she could make. But Heartselling™ changed everything for her.
As the owner of The Healing Trinity, Jacqui helps clients attain inner wisdom to unlock their joy. Unfortunately, she struggled to reach enough of her ideal clients. She typically gave only two healing sessions per week despite the amazing results her clients got.
"I felt like I was wasting my gifts. I was dipping into family funds to keep my practice going," she said.
Struggling as she searched for a solution, Jacqui accepted an invitation to a special online training that introduced the most essential keys to attract clients without struggle. This training was a revelation for her:
"As I listened intently, all the puzzle pieces started to fall into place and I could envision my practice growing.

As Sharla spoke, I tapped into her energy and found her to be filled with sincere integrity. I immediately signed up for Summit, knowing I had found a mentor."
While at the Client Attraction Summit, Jacqui discovered the power of Heartselling™, the heart-based formula that shows you how to have amazing conversations with potential clients where they practically talk themselves into working with you, if it's a good match.
Jacqui resonated with the idea that Heartselling™ focused on how much she cared about her clients and how this system would help her to reach more of them.
As for her results, we'll allow her to explain:
"This is such great fun! My clients are reaching new heights of health and JOY, as they layer the healings' momentum, by having sessions weekly, instead of 'whenever'."
Heartselling™ was one of the most important keys that helped Jacqui go from struggling to get 2 clients a week to easily filling her practice.
What is Heartselling™?
Heartselling™ is an inspiring conversation that leads to action.
What makes Heartselling™ different from any other sales training out there is that it is a holistic model. It isn't full of techniques and gimmicks. It's about using your intuition and becoming a client magnet.
Before we dive more deeply into Heartselling™, let's talk about why most Coaches and Holistic Practitioners aren't successful when it comes to selling their services.
The Sales Box and The Heart Box
Think about why you struggle with the concept of selling.
It's likely that you're worried about being judged and put into the "Sales Box." Think back to the pushiest and most obnoxious sales experiences you've had…
You, of course, don't want to be that person.
This likely caused you to move into the "Heart Box." Most people who come to us find themselves here and it's certainly not a bad place to be in. Being in the Heart Box simply means that you care deeply about people.
Unfortunately, it also usually means that you're not being compensated well for your gifts.
You're likely giving away free advice and sessions, which means that everybody loves you. But at the same time, struggling to earn a good living and truly share your gifts with as many people as possible.
Finding the balance between the Sales Box and Heart Box means you've mastered the art of Heartselling–where you can fill your business with your ideal clients.
In order to master this art, you must first understand each of the 5 Elements of Heartselling™.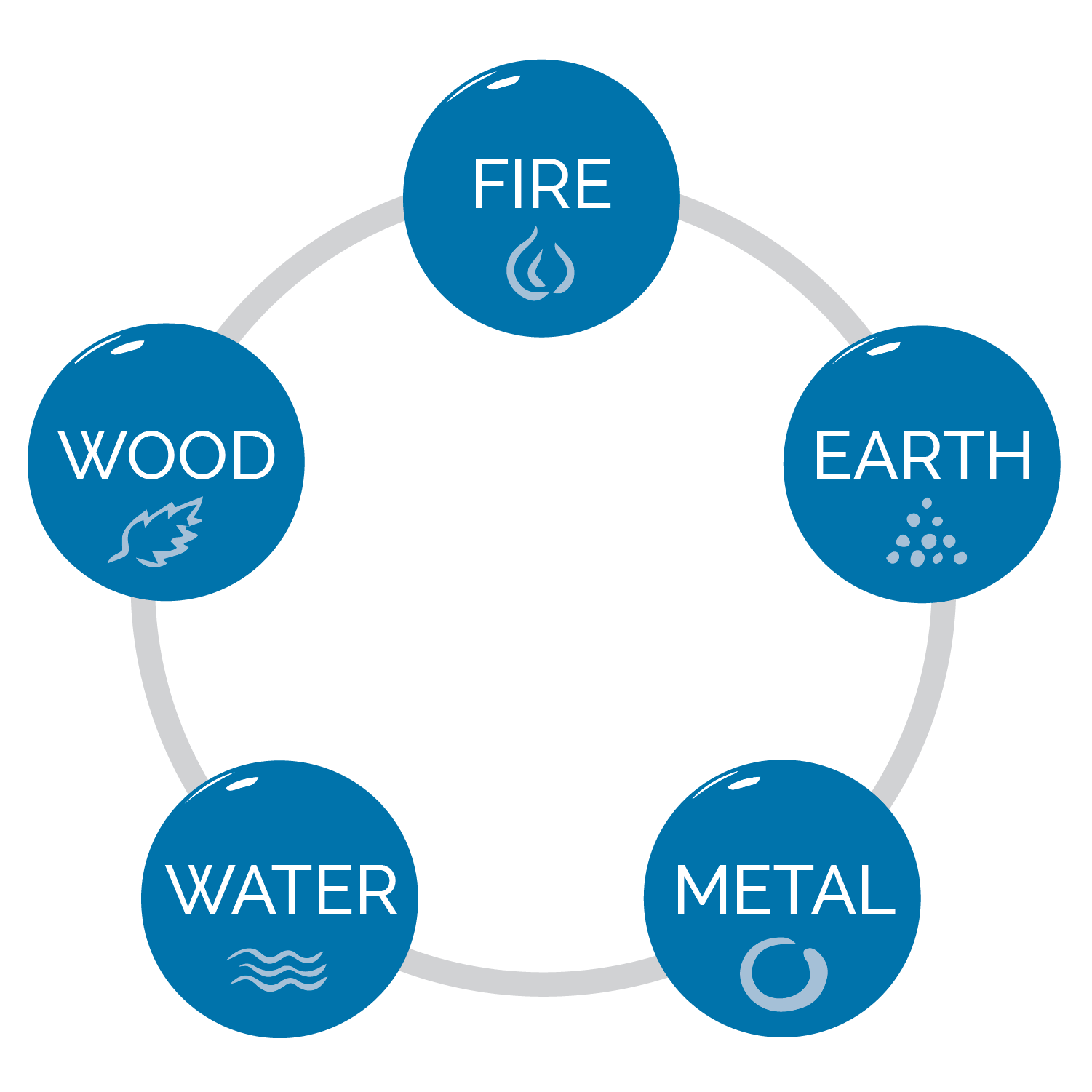 The Fire Element
In Heartselling™, the Quality of the Fire Element is Connection.
Imagine that you're sitting around the campfire with your closest friends. You're all sharing jokes and laughter, and there's this feeling of amazing warmth between you. Everybody's connecting from the heart with everybody else and you feel free to be the authentic you.
This is what it feels like when your Fire Element is in balance.
Before you talk about your services, it's essential to start wih connection. Make them feel as though they're sharing that campfire moment with you.
The Earth Element
The quality of the Earth Element is Service. The Earth is abundant.
This feeling of abundance creates the desire to nurture and serve your ideal clients. This is likely already a familiar feeling, as it's the one you likely experience with your current clients. When you're having a Heartselling™ conversation, you also show up in service to your potential clients.
Show them that you're ready and willing to provide them with the support that they need by finding out what their challenges are and looking for how you might be able to help.
The Metal Element
For eons, humans have revered the trace minerals that the Earth has to offer. We appreciate these minerals for the life that they bring into the planet. And we search almost constantly for the precious gemstones that bring a sparkle into our lives.
Every one of your potential clients has such a gemstone inside them. They are a brilliant diamond that's a sign of their magnificence.
When you use the Metal Element in Heartselling™, you recognize and acknowledge your potential clients.
The Water Element
The Water Element is all about being Curious with your potential clients..
Imagine that you're staring out at the ocean. On the surface, you see this gorgeous expanse of water rippling back and forth. But you also know that beneath that surface lies mysteries that you cannot uncover unless you explore the depths.
When you use the Water Element, you listen deeply to your potential client's needs and desires. You ask questions that will help them simultaneously learn more about themselves while they practically talk themselves into working with you, if it's a good match.
The Wood Element
When a shoot bursts out of its shell, it's got a vision living inside that drives it to the surface. For your potential clients, the decisions they make will determine their ability to achieve this vision.
With the Wood Element, you boldly give your potential client a choice and invite them to take the next step.
Mastering the 5 Elements
When you can bring these 5 Elements together, you find the balance between heart and selling. You'll have conversations with your ideal clients that engage, create trust, and allow you to share your gifts.
You've discovered the basics of each Element in this article. However, there is so much that we have to share with you about Heartselling™.
Perhaps you'd like to join us on the same journey that Jacqui took? This is a journey of discovery where you will learn how to share your gift with as many people as possible.
When Jacqui used this system, she made $23,000 in 30 days after putting our templates with the 5 Elements of Heartselling into action…
She stopped spending so much time talking about her work and giving away free healing and advice, and instead she used the Water Element to "Be Curious" and got clients instead of giving it all away!
Jacqui also discovered that by raising her rates by 4x to $387 a session she attracted MORE CLIENTS!
We want you to have all the resources Jacqui had. We know they work for those who consistently take action. And for that reason, we are inviting you to take action today, even if you don't think you are ready.
To get just a little bit out of your comfort zone…
Just like Jacqui did.
Because we know that when you learn some of our best strategies in a live event format (where people learn best, hands down)… And you actually show up for yourself by showing up for the event…
You'll also take action with it when you leave!
And of the 9,600+ Coaches and Holistic Practitioners who have attended the Client Attraction Summit, there is a direct correlation between taking action… and getting extraordinary results.
Are you open to learning how to get these same results that Jacqui got in your own business?
>>> Learn More about the Summit and Claim Your Full Scholarship Now <<<
We imagine you've got gifts to share with the world and you're aching to serve more people. We know you can attract better quality clients (and even raise your rates) after learning the heart-based strategies to attract your ideal clients… How do we know?
Because we've seen it over and over again for 16+ years. We have so many stories just like Jacqui's of happy Coaches and Holistic Practitioners who changed the way they attract clients and created massive success in their business.
Life Coaches. Business Coaches. Holistic Practitioners. Energy Healers. Nutrition Consultants. Spiritual Healers. Naturo- paths. Wellness Coaches. Acupuncturists. Holistic MDs. Relationship Coaches. Lawyers Turned Shamans. Authors. Speak- ers. Workshop Leaders. Massage Therapists. Reiki Practitioners… And More!
Do you want YOUR story to be next?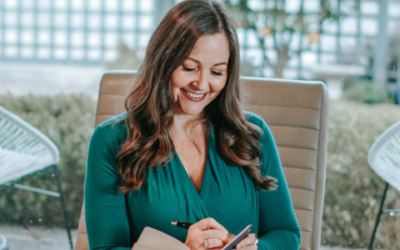 It happens to most coaches and holistic practitioners when they first learn they need a niche. They have many reasons why they don't want to choose one or they understand how important it is to choose a niche, but have no idea where to start.
read more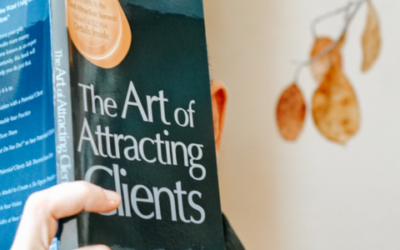 Our belief that you can have a successful business where you get paid well to support clients you love.
read more